Ahmed Sabry
CEO & Founder
Let stone create its own legend
EML Brand – Let stone create its own legend
Most people think stone is lifeless and rigid, but each piece of stone has its own character. The combination of stone and architecture will create many possibilities.
In 2006, our founder Ahmed Sabry started this business in a small office. With just a few employees. Now EML Brand is one of the largest import and export companies of marble and granite for external and internal projects, as he traveled to many countries to promote the company, where the company's products of Egyptian marble and granite were well received by our customers abroad.
Egyptian marble quarries
Our brand story begins with the extraction of marble from quarries, where the Trieste quarry is one of the most important marble quarries that produce the best Egyptian product throughout the ages. The ancient Egyptian used this stone to build temples and statues that still existed for more than thousands of years
Czech Spa Project 
The Czech Spa is one of our biggest projects in the Czech Republic from EML brand, where it competes with any country in Europe in terms of beauty, architecture and scenic surroundings – and their spa traditions are strong, where all these ingredients harmonize with the beauty of Egyptian marble for what is known as the warmth and magic of the past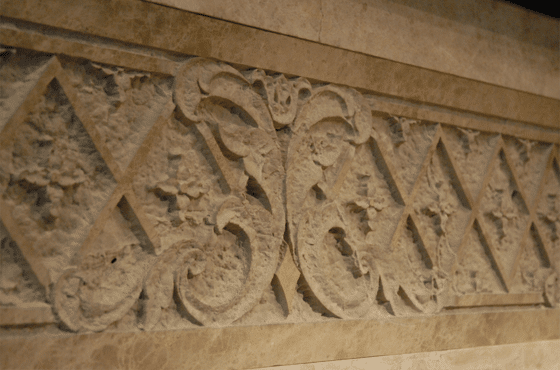 Trieste (Sinai Pearl)
Trieste (Sinai Pearl) is an Egyptian marble from EML brand. Trista is one of the most famous Egyptian raw materials scattered in most parts of the world that is mined from Sinai. There is hardly a country where the Trista material has not been installed. There are two colors of Trista, the first is gray and the second is beige. The Trista material is very hard and can withstand extremes of cold and heat, which makes it of great importance in the work of installations for external and internal destinations
EML Brand Vision 
We know that your home is where your dreams are, we are honored to build your home.
EML has a team of specialists who are able to avail you to design every single detail of your home from interior design and designing your tiling design to engineering works … anyway we will make it fit out … we care about small details.
EML brand is a company who pursues the comeliness from our hearts and elongates it to each corner of your house in form of dedicated work.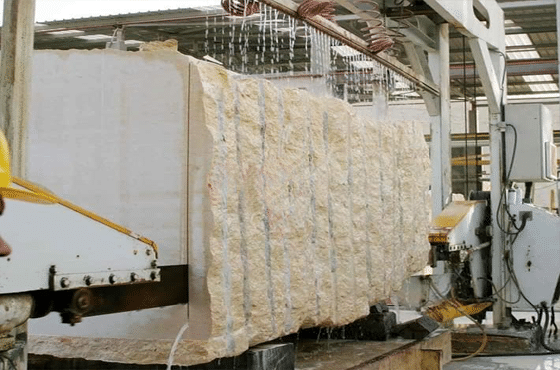 The process of manufacturing marble
The process of manufacturing marble starts from the quarries first, where the marble and granite stones are mined and then passes through a number of steps to make it in the shape that our customers want and add any finishing type that is preferred until they are loaded and prepared in containers ready for shipment or installation. Marble slabs go through different stages. Based on the needs of each EML brand customers, each block of marble is cut into slabs or according to the required sizes and finish type, according to each project. And we could recommend the finish type and marble tiles sizes that fits your project. This is done using our latest equipments and machines
Packing and Shipping
The marble slabs or even tiles are packed by our brand team in wooden boxes lined with foam strips, where each slab is placed separately between foam strips and linked with metal bands.
The bottom and sides of the box are lined with foam cut to size to fit the container. Marble slabs are placed inside the box. Use more foam to fill in the gaps and prevent the marbles from moving. Then the top is foamed and the box lid is screwed into place. For extra support, place metal strips around the box.
To ensure that the marble slab arrives without damage from EML brand, internationally well-known shipping lines are selected, which have extensive experience in transporting heavy and fragile items such as marble goods, you don't have to worry about the marble items of being damaged during transportation.
So our packing is safe 99% as we care about supporting all corner of the box and all around the slabs.
We are your one-stop solution. Which contains providing natural stone building materials, rapid logistics and superior installation

We make for you professional and custom engineering drawings, such as 3D design and AutoCAD (2D design). We are always here for you, 24 hours a day for design consultations
We provides a series of door-to-door measurement services; to meet your needs, save your treasured time and make every detail perfectly to fit your spaces
We have over 20 years stone installation experience, and have dispatched workers to site installations all over the world