Custom Mosaic Tile Design & Fabrication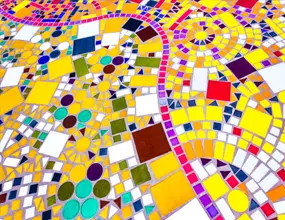 NORMAL MOSAIC TILES
Mosaic tiles are part of a classic design trend that spans centuries and still look just as good in homes today. Whether you're looking for a traditional mosaic pattern or more contemporary tiles, our extensive range has something for you. Browse outdoor and indoor mosaic tiles for both walls and floors online today.
What are the Mosaic tiles?
Split Face Mosaics
The trend for bringing the outdoor in is increasing and these beautiful split-level mosaics provide the perfect solution for transforming interior walls to create the ultimate talking point within your home
With practice of many years and hundreds of projects. We believe that we can design and manufacture what you want.