Catrina Limestone-Egyptian Limestone Supplier

Catrina Limestone Specifications
| | |
| --- | --- |
| Product Name |  Egyptian Catrina Limestone Floor And Wall Tiles Design |
| Item NO. | EML -M006 |
| Materials | Egyptian limestone slabs &tiles |
| Tile Size (mm) | 100×100 200×200 300×300, 600×600, 800×800,300×600, 300×900 |
| Slab Size (mm) | 2500×1400,  2800×1600 |
| Surface | Polished,  Honed, Hammered |
| Thickness (mm) | 15-50 |
| Sample | Free Materials Sample Available |
| Primary Color | Beige |
| Usage | Interior Wall And Flooring Decoration, Countertop |
Catrina Limestone From Egypt
Catrina limestone is a remarkable natural stone that embodies a unique blend of beauty and strength. With its captivating appearance, enduring durability, and versatile applications, this limestone variety has gained popularity among architects, interior designers, and homeowners alike.
Hailing from the quarries of Egypt, Catrina Limestone showcases a harmonious combination of warm earthy tones, ranging from sandy beiges to subtle greys. Its natural veining and occasional fossil imprints add depth and character, creating a visually captivating surface that catches the eye. The limestone's distinctive beauty lies in its ability to blend seamlessly with various design styles, from rustic to contemporary, making it a versatile choice for both residential and commercial projects.
One of the notable features of Catrina Limestone is its exceptional durability and strength. The stone's inherent properties make it well-suited for high-traffic areas, making it a popular choice for flooring applications. Whether installed in residential spaces or commercial establishments, Catrina Limestone can withstand the rigors of daily use while retaining its beauty and integrity. Its resilience ensures that it remains an investment that will stand the test of time.
Catrina Limestone Application Show
The versatility of Catrina Limestone extends beyond its durability. Its adaptability to different design schemes allows it to be used in a variety of applications. The stone's natural beauty shines when used as flooring, wall cladding, or even countertops. It can create a warm and inviting atmosphere in living spaces, kitchens, bathrooms, or outdoor patio areas. The possibilities are endless, and Catrina Limestone proves to be a versatile material that can enhance any project.
In addition to its aesthetic appeal and practical attributes, Catrina Limestone carries a sense of history and cultural significance. Limestone has been used in construction for centuries, with its presence in iconic structures such as the pyramids of Egypt and historical monuments around the world. By incorporating Catrina Limestone into a design, one can create a connection with this rich legacy, infusing a sense of timelessness and heritage into the space.
Catrina Limestone also offers environmental benefits. As a natural stone, it is a sustainable choice that minimizes the environmental impact associated with synthetic materials. The extraction and production processes adhere to industry regulations, ensuring responsible sourcing. Choosing Catrina Limestone contributes to sustainable design practices, aligning with the growing demand for eco-friendly materials.
Please contact us for the type of finishing and treatment and our technical department will help you with your question.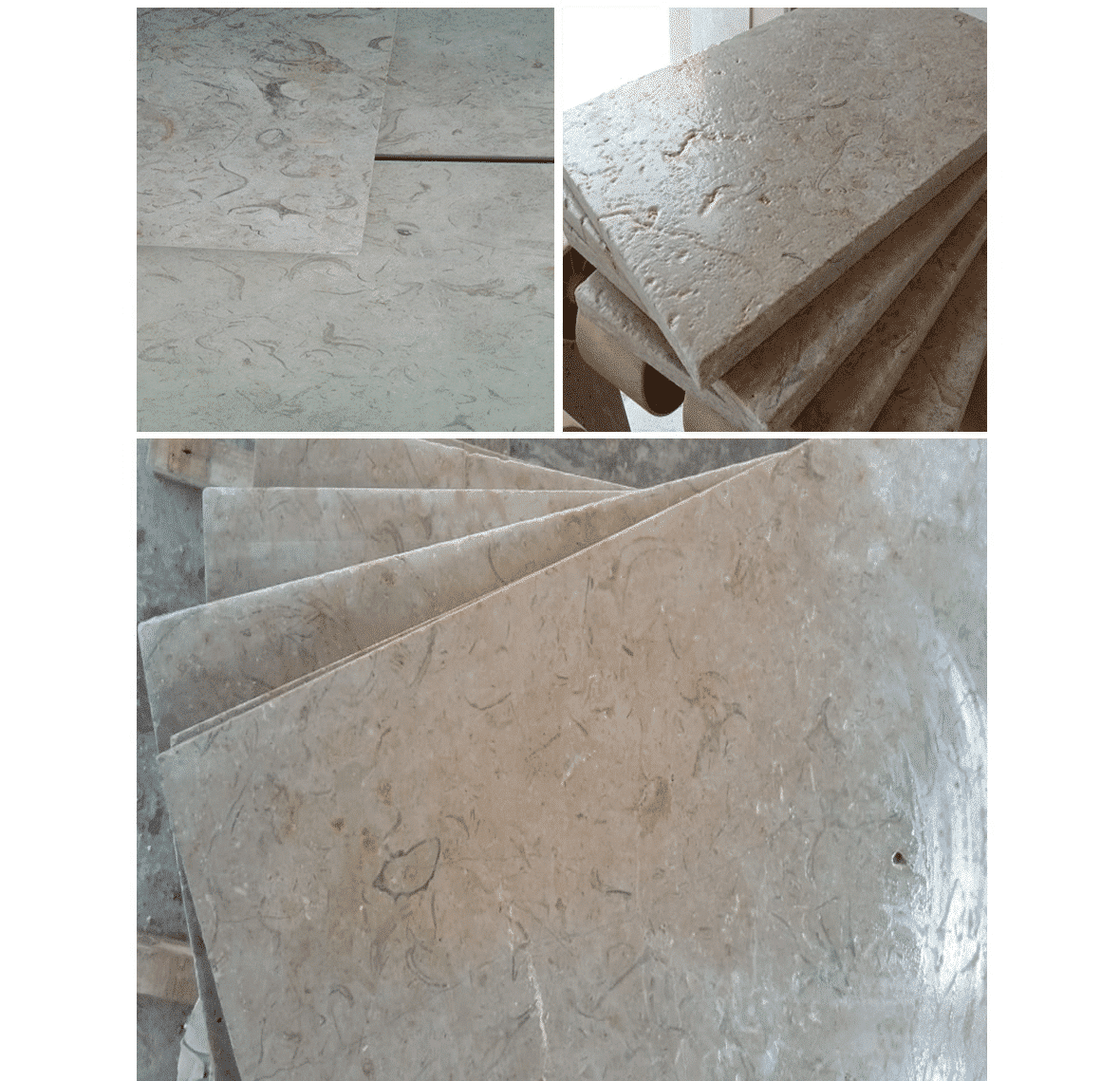 Please send your message to us