Double Black Granite – Imported Granite
| | |
| --- | --- |
| Categories | Double Black imported Granite |
| Brand | EML -Stone & Building Art |
| Model | EML –  M0032 |
| Type | Imported Granite slabs & tiles  |
| Thickness (mm) | 15-50 |
| FOB port | Alexandria and Ain Sokhna |
| Terms of Payment | L/C, Western Union, T/T, Paypal |
| Update Time | 17-05-2021 |
Double Black Imported Granite Specifications
| | |
| --- | --- |
| Product Name |  Double Black Imported Granite Floor And Wall Tiles Design |
| Item NO. | EML -M0033 |
| Material | Imported Granite slabs &tiles |
| Tile Size (mm) | 100×100 200×200 300×300, 600×600, 800×800,300×600, 300×900 |
| Slab Size (mm) | 2500×1400,  2800×1600 |
| Surface | Polished,  Honed, Hammered |
| Thickness (mm) | 15-50 |
| Sample | Materials Sample Available |
| Primary Color | Black Granite |
| Usage | Interior Wall And Flooring Decoration, Counter top |
Double Black Granite: A Timeless Classic for Your Design Project
If you're looking for a stone that exudes luxury and elegance, look no further than Double Black Granite. This beautiful black marble is a popular choice for both residential and commercial design projects due to its durability, versatility, and stunning visual appeal.
One of the key features of Double Black Granite is its deep, rich black color. This color is achieved through a combination of natural mineral deposits and careful processing during the stone's formation. As a result, Double Black Granite has a unique appearance that is hard to replicate with other types of stone.
In addition to its striking color, Double Black Granite is also known for its durability. This stone is extremely hard and dense, making it resistant to scratches, stains, and other forms of wear and tear. This makes it an ideal choice for high-traffic areas like kitchen countertops, bathroom vanities, and flooring.
Another benefit of Double Black Granite is its versatility. This stone can be used in a variety of design styles, from modern and minimalist to classic and traditional. It pairs well with a wide range of colors and materials, including other types of stone, wood, and metal. This makes it a great choice for designers who want to create a cohesive look throughout a space.
At EML we offer a range of finishing options for Double Black Granite to help you achieve the exact look and feel you're going for. Our technical department can help answer any questions you have about the treatment and finishing process, so you can be confident in your selection.
If you're considering Double Black Granite for your next design project, here are a few things to keep in mind:
Maintenance: While Double Black Granite is durable and resistant to damage, it still requires regular maintenance to keep it looking its best. This includes regular cleaning, sealing, and avoiding harsh chemicals that can damage the surface.
Cost: As with any high-quality stone, Double Black Granite can be more expensive than other options. However, it's important to keep in mind that this investment will pay off in the long run due to its durability and timeless appeal.
Design: When incorporating Double Black Granite into your design project, consider the overall style and color palette of the space. This will help you select the right finishing and treatment options to achieve the desired look.
In conclusion, Double Black Granite is a timeless classic that can add a touch of luxury and elegance to any design project. Its durability, versatility, and stunning visual appeal make it a popular choice for designers and homeowners alike. If you're considering Double Black Granite for your next project, contact ELT to learn more about our selection and finishing options.
Please contact us for the type of finishing and treatment and our technical department will help you with your question
Double Black Imported Granite Application Show
Double Black Granite will enhance the beauty of your home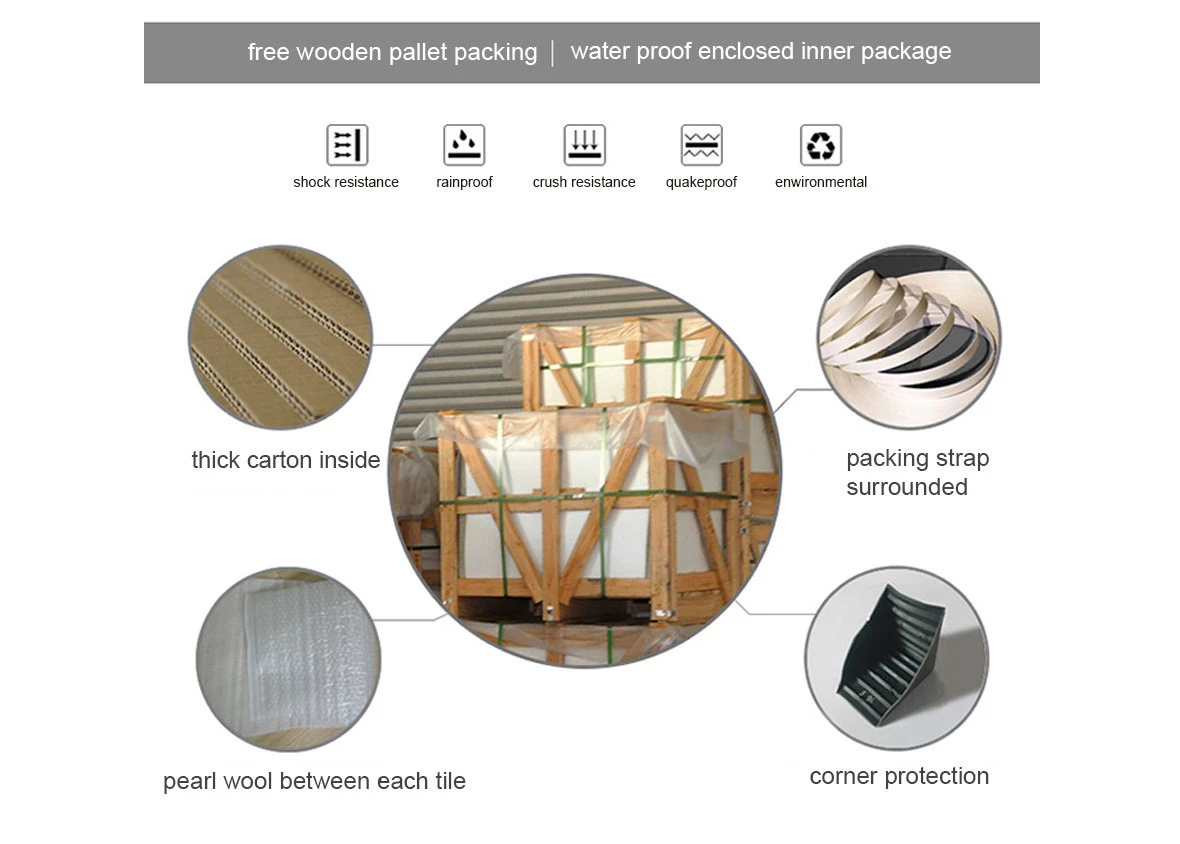 Please send your message to us