Galala Extra Egyptian Limestone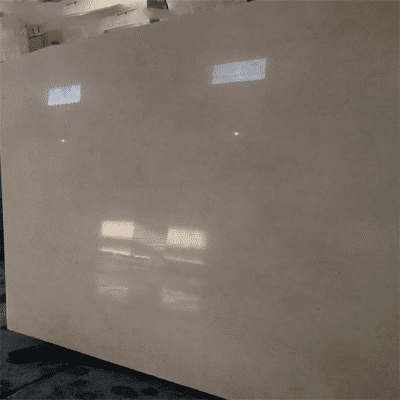 Galala Extra Limestone Specifications
| | |
| --- | --- |
| Product Name |  Egyptian Galala Extra Limestone Floor And Wall Tiles Design |
| Item NO. | EML -M002 |
| Materials | Egyptian limestone slabs &tiles |
| Tile Size (mm) | 100×100 200×200 300×300, 600×600, 800×800,300×600, 300×900 |
| Slab Size (mm) | 2500×1400,  2800×1600 |
| Surface | Polished,  Honed, Hammered |
| Thickness (mm) | 15-50 |
| Sample |  Materials Sample Available |
| Primary Color | Beige |
| Usage | Interior Wall And Flooring Decoration, Countertop |
Galala Extra Egyptian Limestone
Galala Extra Limestone is a breathtaking natural stone that embodies the essence of elegance and sophistication. With its warm creamy tones and subtle veining, this limestone variety is renowned for its timeless beauty and versatility.
Hailing from the quarries of Egypt from mountain Galala, Galala Extra Limestone showcases a harmonious blend of soft creams, delicate beiges, and hints of warm ivory. The gentle variation in color adds depth and dimension to any space, creating a serene and inviting atmosphere. The stone's subtle veining further enhances its natural beauty, providing a touch of visual interest without overpowering the overall design.
Galala Extra Limestone's versatility allows it to shine in a wide range of design styles and applications. Whether used in contemporary, traditional, or transitional settings, this limestone variety effortlessly complements various color schemes and design elements. Its timeless appeal makes it a popular choice for flooring, wall cladding, countertops, and even decorative accents.
In residential spaces, Galala Extra Limestone brings a sense of refined luxury. Whether adorning a grand foyer, a luxurious bathroom, or a cozy kitchen, this limestone variety exudes elegance and sophistication. Its warm and inviting tones create a welcoming ambiance, while its durability ensures it can withstand the demands of daily use.
Galala Extra Limestone also finds its place in commercial settings, where it adds a touch of class and sophistication to spaces such as hotels, restaurants, and high-end boutiques. The stone's natural beauty enhances the overall aesthetic, creating a memorable and luxurious experience for visitors. Its versatility makes it suitable for flooring in public areas, countertops in reception areas, or even feature walls that make a bold statement.
 Galala Extra Limestone Application Show
Aside from its aesthetic appeal, Galala Extra limestone boasts durability and longevity. With proper care and maintenance, this limestone can withstand the test of time, making it a wise investment for both residential and commercial projects. Its strength and resistance to wear ensure it can withstand the demands of high-traffic areas, while its natural beauty remains intact.
Moreover, Galala Extra Limestone carries a sense of history and cultural significance. Limestone has been utilized in architectural masterpieces for centuries, and its presence in iconic structures around the world showcases its timeless allure. By incorporating Galala Extra Limestone into a design, one not only adds a touch of elegance but also pays homage to the rich heritage and artistry of natural stone.
Please contact us for the type of finishing and treatment and our technical department will help you with your question.
Please send your message to us