Galala Light Limestone From Egypt
Galala Light Limestone Specifications
| | |
| --- | --- |
| Product Name |  Egyptian Galala Light Limestone Floor And Wall Tiles Design |
| Item NO. | EML -M002 |
| Materials | Egyptian marble slabs &tiles |
| Tile Size (mm) | 100×100 200×200 300×300, 600×600, 800×800,300×600, 300×900 |
| Slab Size (mm) | 2500×1400,  2800×1600 |
| Surface | Polished,  Honed, Hammered |
| Thickness (mm) | 15-50 |
| Sample |  Materials Sample Available |
| Primary Color | Beige |
| Usage | Interior Wall And Flooring Decoration, Countertop |
Galala Light Limestone
Galala Light Limestone is a captivating natural stone that exudes timeless elegance and showcases the beauty of nature's craftsmanship. With its soft ivory and creamy beige tones, this limestone variety has become a popular choice among architects, designers, and homeowners seeking a versatile and aesthetically pleasing material.
Originating from the quarries in Egypt, specifically extracted from mountain Galala. Galala Light Limestone is renowned for its understated beauty and versatility. The stone's subtle color variations, ranging from pale creams to warm beiges, create a soothing and inviting ambiance in any space. These delicate hues are complemented by intricate fossil imprints and occasional veining, adding a touch of uniqueness and character to the stone's overall appearance.
The soft and neutral tones of Galala Light Limestone make it an ideal choice for a wide range of design styles. Whether used in traditional, contemporary, or transitional settings, this limestone variety effortlessly blends with different color palettes and design elements. Its versatility allows it to be incorporated into various applications, from flooring and wall cladding to countertops and decorative accents.
Galala Light Limestone lends a sense of timeless elegance to any space. Its warm and inviting appearance creates a serene atmosphere, making it a popular choice for residential projects such as kitchens, bathrooms, and living areas. The stone's natural beauty can be further enhanced by selecting complementary materials, textures, and finishes, allowing for endless design possibilities.
 Galala Light Limestone Application Show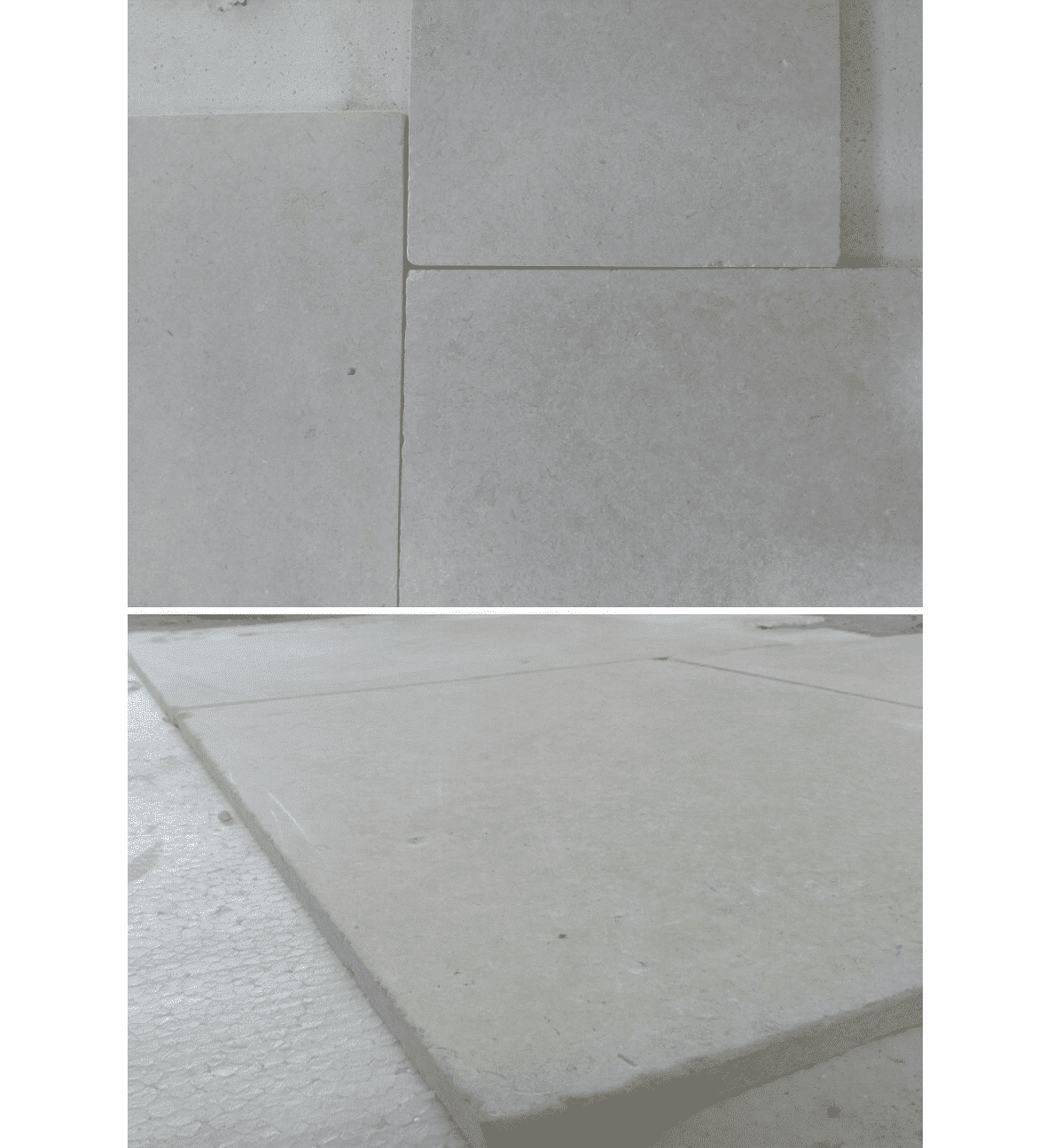 In commercial settings, Galala Light Limestone adds a touch of sophistication and refinement. From luxurious hotels to upscale retail spaces, this limestone variety elevates the overall ambiance, creating an inviting and memorable experience for visitors. Its durability and resistance to wear make it a practical choice for high-traffic areas such as hotel lobbies, corridors, and public spaces.
The inherent durability of Galala Light Limestone ensures its longevity and resilience in various applications. Its strength allows it to withstand the demands of everyday use, making it suitable for both residential and commercial projects. With proper care and maintenance, this limestone can retain its natural beauty for years to come, offering an enduring solution for interior and exterior design needs.
Beyond its aesthetic appeal, Galala Light Limestone carries a sense of history and cultural significance. Limestone has been used in construction for centuries, and its use in iconic structures around the world showcases its enduring beauty and reliability. The presence of Galala Light Limestone in a space adds a touch of heritage and connects the present with the past, paying homage to the timeless appeal of natural stone.
Please contact us for the type of finishing and treatment and our technical department will help you with your question.
Please send your message to us