Honed Melly Grey Limestone Tiles
Honed Melly Grey Limestone Tiles Specifications
| | |
| --- | --- |
| Product Name |  Egyptian Honed Melly Grey Floor And Wall Tiles Design |
| Item NO. | EML -M008 |
| Materials | Egyptian marble slabs &tiles |
| Tile Size (mm) | 100×100 200×200 300×300, 600×600, 800×800,300×600, 300×900 |
| Slab Size (mm) | 2500×1400,  2800×1600 |
| Surface | Polished,  Honed, Hammered |
| Thickness (mm) | 15-50 |
| Sample |  Materials Sample Available |
| Primary Color | Beige |
| Usage | Interior Wall And Flooring Decoration, Countertop |
Honed Melly Grey Limestone Tiles
Honed Melly Grey
Limestone
tiles offer a timeless and elegant option for enhancing the beauty of any space. With their sleek and smooth texture, these tiles bring a touch of sophistication and understated luxury to both residential and commercial projects.
Melly Grey Limestone, with its captivating blend of light and dark gray tones, serves as the base for these honed tiles. The honing process involves grinding the surface of the limestone to achieve a smooth, matte finish. This refined texture adds depth and richness to the stone, enhancing its natural beauty and bringing out the intricate details and veining patterns.
The honed finish of Melly Grey Limestone tiles not only provides a visually appealing aesthetic but also offers a luxurious tactile experience. The smooth and velvety touch of these tiles adds a sense of warmth and comfort to any space, making them an inviting choice for flooring, walls, and other design elements.
The versatility of Honed Melly Grey Limestone tiles makes them suitable for a wide range of applications. Internally, they can be used to create sophisticated and serene living spaces, including hallways, kitchens, bathrooms, and living areas. The neutral gray tones of the limestone serve as a versatile backdrop, effortlessly complementing various design styles and color schemes.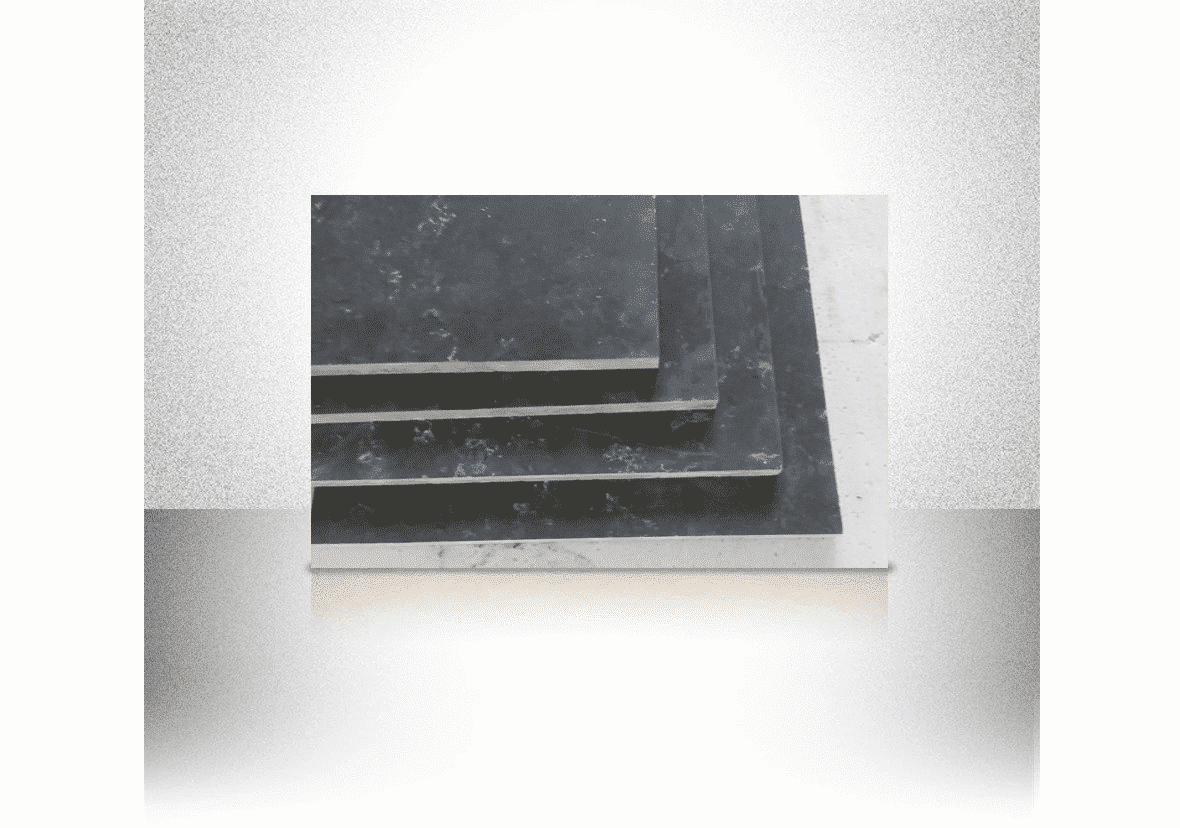 Honed Melly Grey Limestone Tiles Application Show
In commercial settings, Honed Melly Grey Limestone tiles can be utilized to create a welcoming and professional atmosphere. From hotel lobbies to office spaces, these tiles exude an air of elegance and refinement, leaving a lasting impression on visitors and occupants alike.
The durability of Honed Melly Grey Limestone Tiles ensures that the honed tiles will withstand the demands of high-traffic areas. With proper care and maintenance, they can maintain their pristine appearance for years to come. The inherent strength of the limestone, coupled with its resistance to scratches and stains, makes it a practical choice for both residential and commercial installations.
Moreover, Honed Melly Grey Limestone tiles offer a versatile backdrop for interior design creativity. They can be paired with various materials, such as wood, metal, or glass, to create striking visual contrasts or harmonious combinations. Whether used as flooring, accent walls, or kitchen backsplashes, these tiles serve as a canvas for designers to bring their vision to life.
Please contact us for the type of finishing and treatment and our technical department will help you with your question
Please send your message to us