Mell Grey Splitface – Egyptian Limestone
Mell Grey Split face Limestone  Specifications
| | |
| --- | --- |
| Product Name | Mell Grey Splitface Egyptian Limestone Floor And Wall Tiles Design |
| Item NO. | EML -M008 |
| Materials | Egyptian marble slabs &tiles |
| Tile Size (mm) | 100×100 200×200 300×300, 600×600, 800×800,300×600, 300×900 |
| Slab Size (mm) | 2500×1400,  2800×1600 |
| Surface | Polished,  Honed, Hammered |
| Thickness (mm) | 15-50 |
| Sample | Materials Sample Available |
| Primary Color | Grey |
| Usage | Interior Wall And Flooring Decoration, Countertop |
Mell Grey Splitface Egyptian Limestone
Mell Grey Splitface Egyptian limestone is a captivating natural stone that brings texture, depth, and a touch of drama to any design project. With its unique splitface finish, this limestone variety offers a visually striking and dynamic appearance.
One of the notable features of Mell Grey Splitface Egyptian Limestone is its ability to create a sense of drama and visual intrigue. The rugged texture and the interplay of light and shadow on the uneven surface create captivating patterns and contrasts. This makes the stone a focal point and conversation starter in both residential and commercial settings, adding a touch of uniqueness and personality to the space.
The texture and depth of Mell Grey Splitface Egyptian Limestone make it a versatile choice for a variety of applications. Internally, it can be used to create stunning accent walls, fireplace surrounds, and feature panels, adding a sense of rustic charm and sophistication. The splitface surface complements various design styles, from contemporary to rustic, and blends seamlessly with other natural materials like wood or metal.
In outdoor areas, Mell Grey Splitface Egyptian Limestone transforms facades, garden walls, and outdoor kitchens into visually striking and textured surfaces. The rugged texture of the stone harmonizes with the natural environment and adds a sense of character to the space. Its durability and resistance to weathering make it an excellent choice for enduring outdoor applications.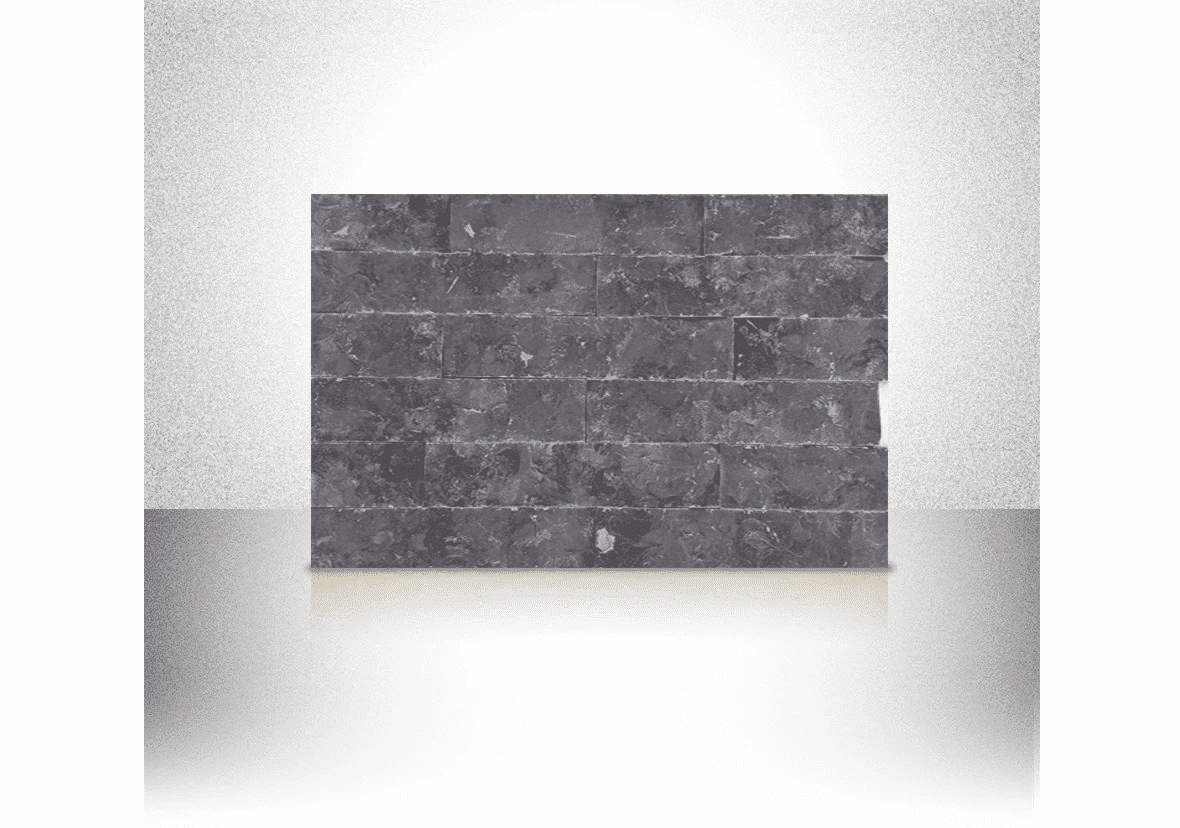 Mell Grey Splitface Egyptian Limestone Application Show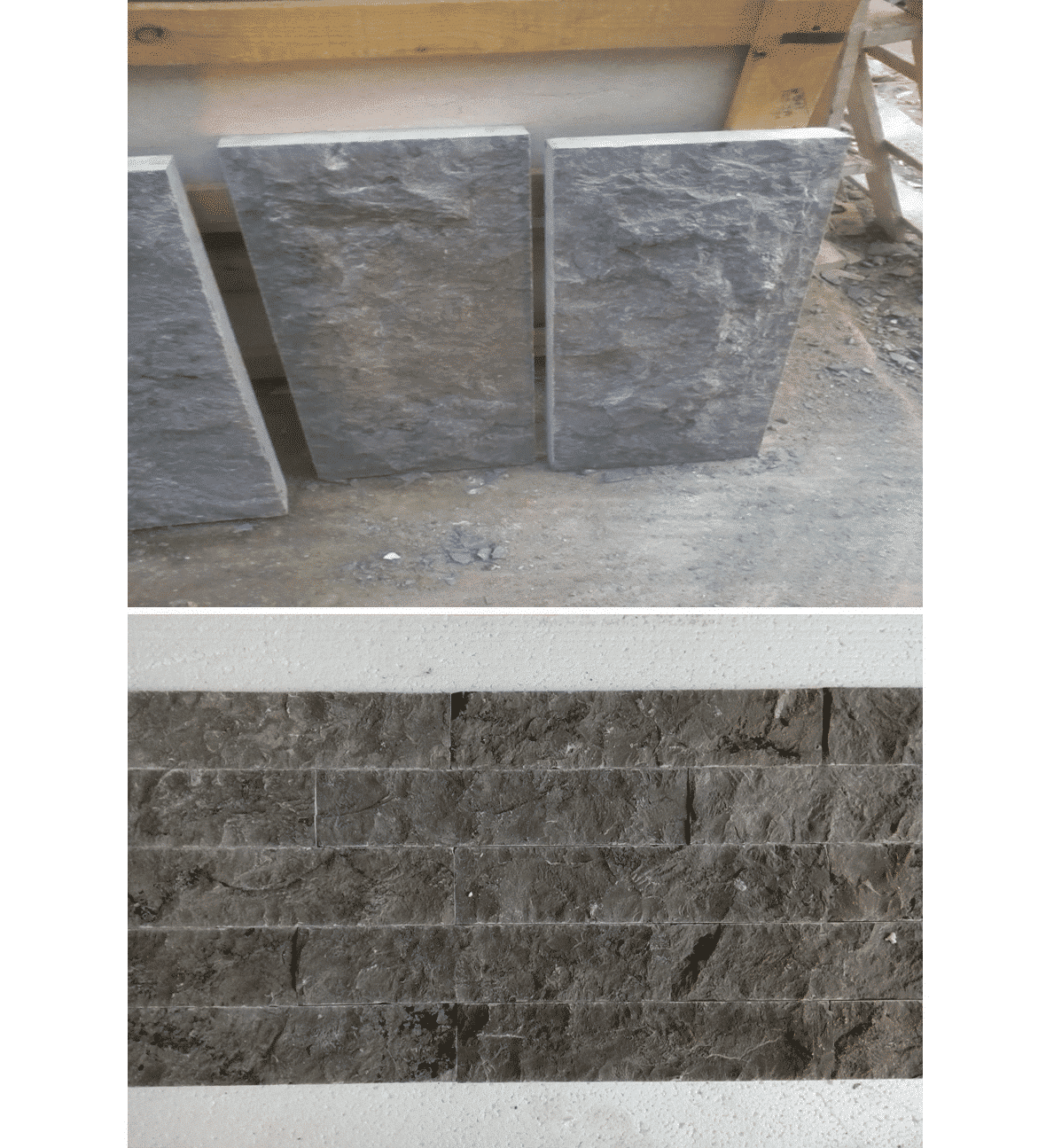 The splitface finish of Mell Grey limestone is achieved by splitting the stone along its natural grain, resulting in a rough and uneven surface with varying depths and heights. This technique exposes the natural beauty and character of the limestone, showcasing its intricate veining and color variations. The result is a visually stimulating surface that adds depth and texture to any space.
The versatile nature of Mell Grey Splitface Egyptian Limestone allows for creative design possibilities. It can be used as a standalone feature or combined with other materials to create stunning visual contrasts. The natural color variations and textural intricacies of the stone lend themselves to innovative and eye-catching designs that make a statement in any space.
Maintenance of Mell Grey Splitface Egyptian Limestone is relatively straightforward. Regular cleaning with a mild soap and water solution is usually sufficient to preserve its beauty. It is important to note that the splitface surface may accumulate more dirt and debris compared to smooth surfaces, so periodic cleaning and maintenance are recommended to keep it looking its best.
Please contact us for the type of finishing and treatment and our technical depa rtment will help you with your question.
Please send your message to us