Quartz Kitchen Countertops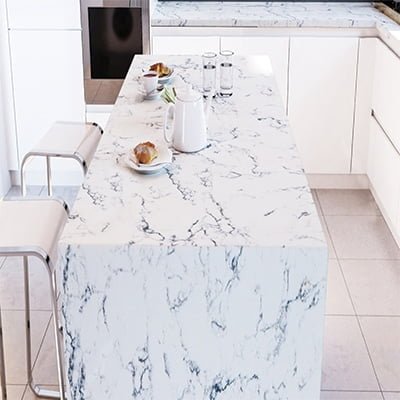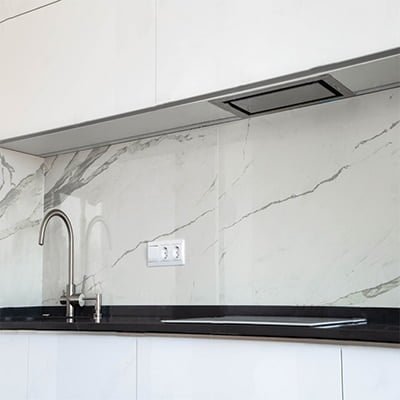 Quartz Kitchen Countertops Specifications
Product Name

Quartz Stone

Floor And Wall Tiles Design

Item NO.

EML -M008

Materials

Quartz Stone

Tile Size (mm)

100×100 200×200 300×300, 600×600, 800×800,300×600, 300×900

Slab Size (mm)

2500×1400,  2800×1600

Surface

Polished,  Honed, Hammered

Thickness (mm)

15-50

Sample

 Materials Sample Available

Primary Color

White

Usage

Interior Wall And Flooring Decoration, Countertop
Quartz Kitchen Countertops 
Quartz is an ideal material for kitchen countertops due to its durability, low-maintenance, and design versatility. It is a popular choice for homeowners seeking a long-lasting and easy-to-maintain countertop surface that is both stylish and functional.
Quartz is commonly used as a kitchen countertop due to its durability and low-maintenance properties. Here are some ways that quartz is used in kitchen countertops:
Design variety: Quartz countertops are available in a wide range of colors and patterns, which makes them a versatile option to fit any kitchen decoor and style.

Durability: Quartz countertops are highly resistant to scratches, chips, and stains, making them ideal for use in high-traffic areas like the kitchen.

Non-porous surface: Quartz is non-porous, which means that it does not absorb liquids, making it highly resistant to bacteria and mold growth. This makes it a hygienic choice for food preparation areas.

Easy to clean: Quartz countertops require only regular cleaning with soap and water, making them a low-maintenance option for busy kitchens.

Customizable: Quartz can be cut and customized to fit specific kitchen dimensions and shapes, including sink cutouts and edge profiles.

Heat resistant: Quartz is highly resistant to heat, making it safe to use near stovetops and ranges.
Quartz Kitchen Countertops Application Show
Quartz Kitchen Countertops
Seams: Because quartz kitchen countertops are made from slabs that are molded and then cut to fit specific dimensions, they can have fewer seams than other materials like granite or marble. This can make the countertops look more seamless and uniform, especially in larger kitchens.

Edge profiles: In addition to being cut to fit specific dimensions, quartz kitchen countertops can also be customized with various edge profiles. From a simple straight edge to more intricate profiles, homeowners can choose the edge that best fits their design style.

Thickness: Quartz kitchen countertops are available in various thicknesses, typically ranging from 2cm to 4cm. Thicker countertops can be more durable and resistant to damage, but they can also be heavier and more expensive.

Pricing: The cost of quartz kitchen countertops can vary depending on the manufacturer, thickness, and color. On average, quartz countertops are a mid-range option compared to other countertop materials.

Installation: Quartz kitchen countertops should be installed by a professional, as they can be heavy and difficult to handle. The installation process typically involves cutting the quartz to the desired size and shape, polishing the edges, and then securing the countertop to the cabinets with adhesive.
Overall, quartz kitchen countertops are a popular choice for kitchens due to their durability, low-maintenance, and design versatility. Homeowners can customize their countertops to fit their specific needs and design preferences, making them a great option for any kitchen renovation or remodel.
You can now contact us for the type of finishing and treatment and let our technical department will help you !
Please send your message to us