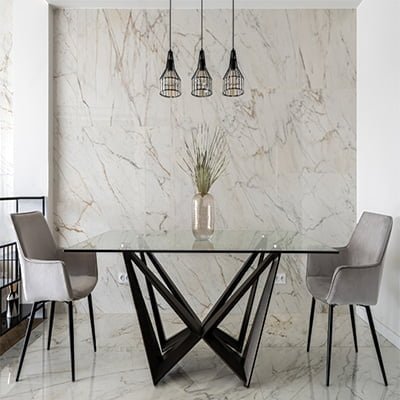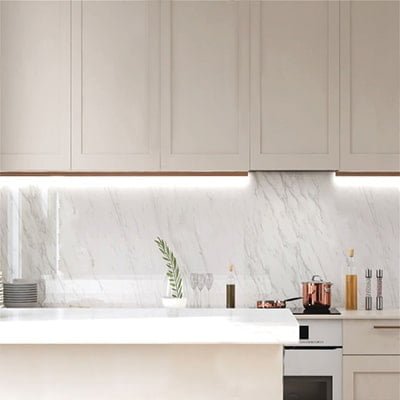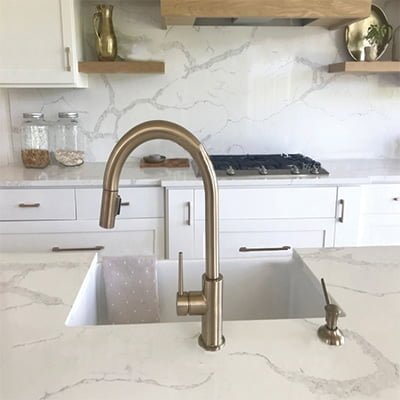 Quartz Stone

Specifications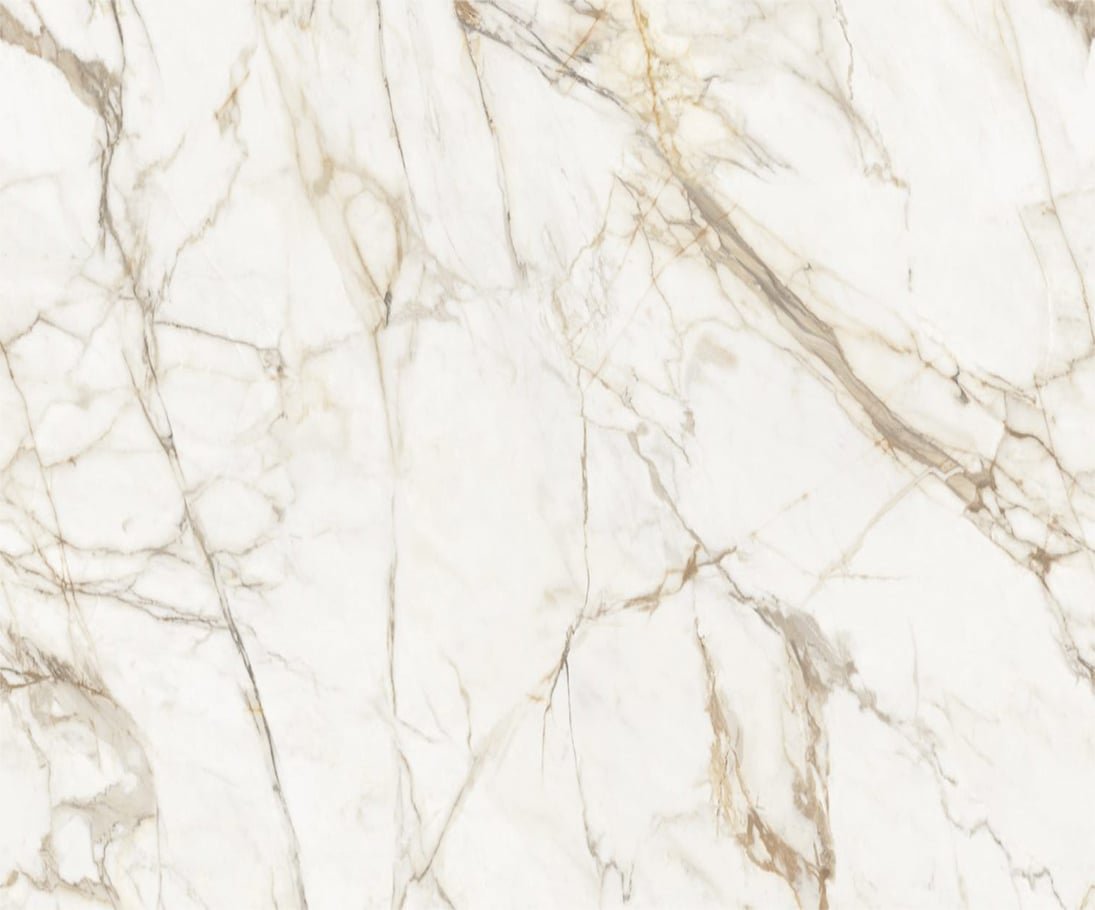 Product Name

Quartz Stone

Floor And Wall Tiles Design

Item NO.

EML -M008

Materials

Quartz Stone

Tile Size (mm)

100×100 200×200 300×300, 600×600, 800×800,300×600, 300×900

Slab Size (mm)

2500×1400,  2800×1600

Surface

Polished,  Honed, Hammered

Thickness (mm)

15-50

Sample

 Materials Sample Available

Primary Color

White

Usage

Interior Wall And Flooring Decoration, Countertop
Quartz Stone
Quartz stone, also known as engineered quartz or quartzite, is a man-made material primarily used for countertops, flooring, and other surfacing applications. It is composed of natural quartz crystals, resins, and pigments.
Quartz is highly valued for its aesthetic appeal and versatility. It is available in a wide range of colors and patterns, offering options to suit different design preferences. The manufacturing process allows for consistent color and pattern distribution, resulting in a uniform appearance throughout the slab. Additionally, quartz stone is non-porous, making it resistant to staining and easy to maintain.
How is it manufactured?
Quartz is one of the most abundant minerals on Earth, and it is known for its hardness and durability. In the production of quartz stone, natural quartz crystals are crushed into small particles and combined with resins to create a solid surface material. The resin acts as a binding agent, holding the quartz particles together and providing additional strength.
Properties of quartz:
Durability: Quartz stone is extremely durable and hard, making it resistant to scratches, chips, and cracks. It is also highly resistant to heat, stains, and impact, making it ideal for use in high-traffic areas.

Low maintenance: Due to its non-porous nature, quartz stone is highly resistant to stains and does not require sealing or polishing. It can be easily cleaned with soap and water or a mild household cleaner.

Aesthetics: Quartz is available in a wide range of colors and patterns, offering a variety of design options to fit any style or decor.

Hygienic: Quartz is non-porous, which means that it is highly resistant to bacteria and mold growth, making it a hygienic choice for kitchens and bathrooms.

Sustainability: Many quartz stone manufacturers use recycled materials in their products, making it an eco-friendly option for those seeking sustainable building materials.
Quartz Stone Application Show
Applications of Quartz:
Quartz has a wide range of applications and uses due to its durability, versatility, and aesthetic appeal. Here are some common applications of quartz:
Countertops: Quartz is a popular choice for kitchen and bathroom countertops. Its durability, stain resistance, and non-porous nature make it ideal for areas prone to spills and moisture. Quartz countertops come in various colors, patterns, and finishes, allowing homeowners to find the perfect style for their space.
Flooring: Quartz is used as flooring material in both residential and commercial settings. Its durability and resistance to scratches and wear make it suitable for high-traffic areas. It can be installed in different patterns, such as tiles or slabs, and can mimic the look of natural stone or other materials.
Wall Cladding: Quartz can be used as a decorative element for wall cladding in interior spaces. It adds a touch of elegance and sophistication and can be installed in various patterns, including stacked, mosaic, or large-format panels.
Backsplashes: Quartz is commonly used as backsplashes in kitchens and bathrooms. Its non-porous nature and easy-to-clean surface make it a practical choice for areas prone to splashes and stains. Backsplashes made of quartz stone can complement the countertop or create a contrasting design element.
Bathroom Vanity Tops: Quartz is frequently used for bathroom vanity tops due to its water resistance and durability. It can withstand exposure to moisture, beauty products, and cleaning agents without compromising its appearance or performance.
Tabletops and Furniture: Quartz can be used as a tabletop material for dining tables, coffee tables, and other furniture pieces. Its resistance to heat, scratches, and stains makes it suitable for everyday use and adds a luxurious touch to the furniture design.
Fireplace Surrounds: Quartz is often used to create fireplace surrounds and mantels. Its heat resistance and ability to mimic natural stone provide an attractive and durable option for enhancing the visual appeal of the fireplace area.
Commercial Applications: Quartz finds extensive use in commercial settings such as hotels, restaurants, offices, and retail spaces. It is used for reception desks, bar tops, restroom countertops, and other surfaces that require both durability and aesthetic appeal.
Overall, quartz stone combines the natural beauty of quartz crystals with the performance advantages of engineered materials, resulting in a versatile and durable surfacing option for various applications in residential and commercial settings.
Please contact us for the type of finishing and treatment and our technical department will help you with your question!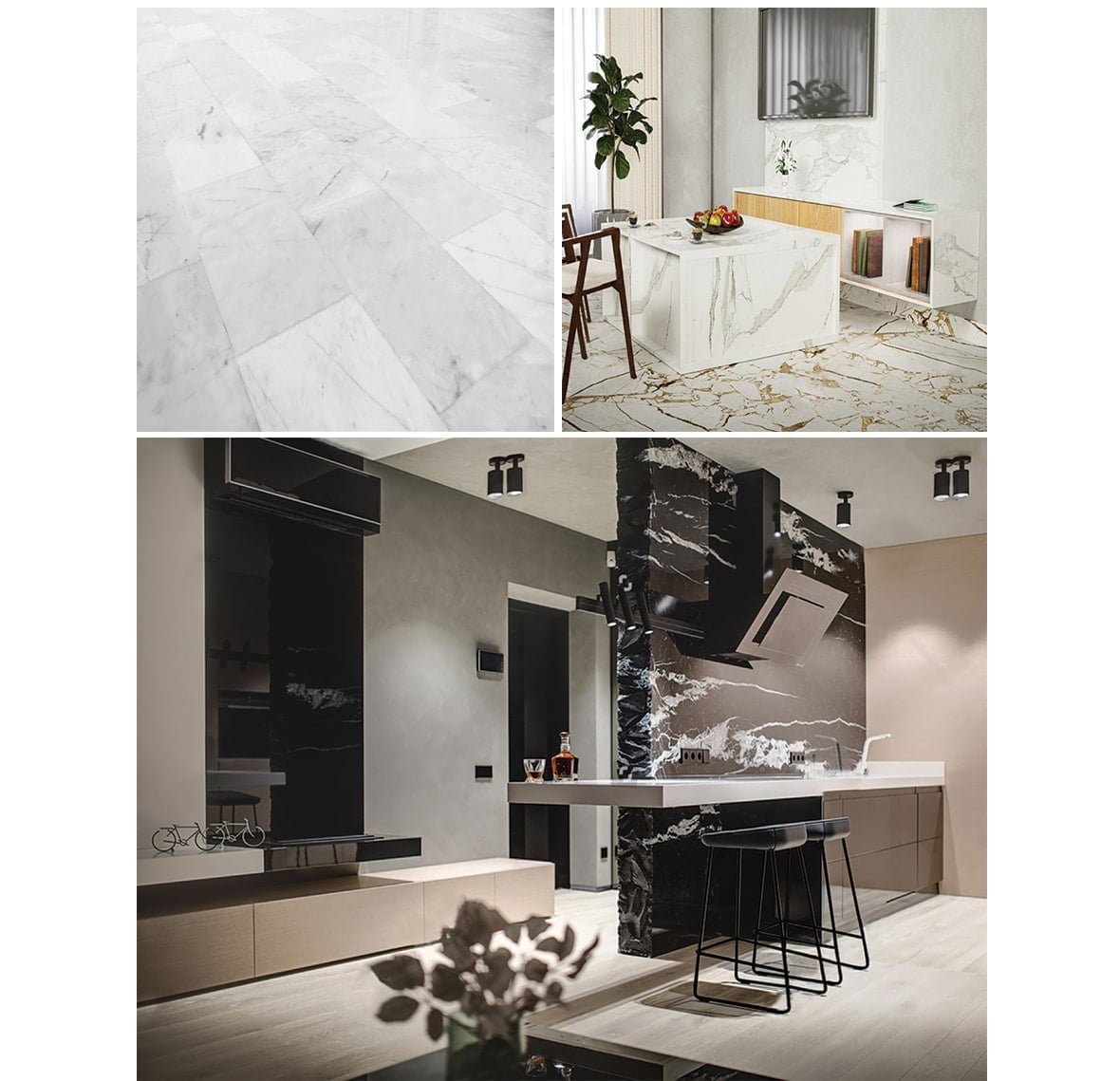 Please send your message to us