Quartz Vs Granite Countertops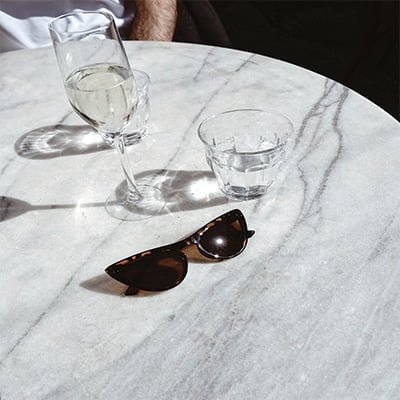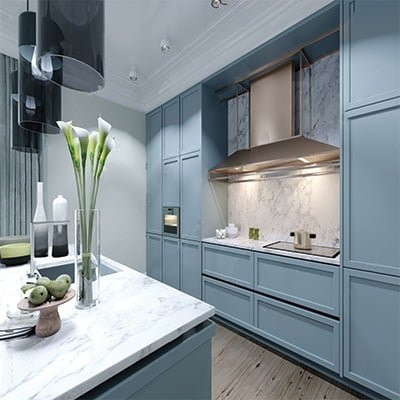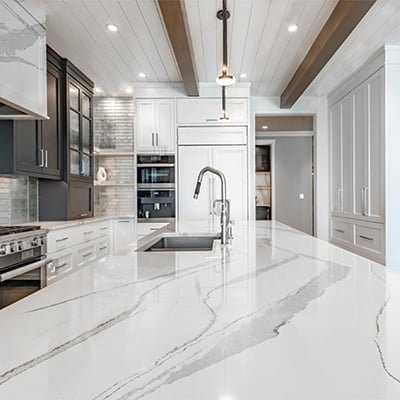 Quartz Vs Granite Countertops

Specifications
Product Name

Quartz Stone

Floor And Wall Tiles Design

Item NO.

EML -M008

Materials

Quartz Stone

Tile Size (mm)

100×100 200×200 300×300, 600×600, 800×800,300×600, 300×900

Slab Size (mm)

2500×1400,  2800×1600

Surface

Polished,  Honed, Hammered

Thickness (mm)

15-50

Sample

 Materials Sample Available

Primary Color

White

Usage

Interior Wall And Flooring Decoration, Countertop
Quartz Vs Granite Countertops
Quartz Vs granite countertops are two popular options for kitchen and bathroom surfaces. Here's a comparison between the two:
Quartz countertops are engineered from natural quartz crystals mixed with resins and pigments, while granite countertops are made from natural granite, an igneous rock comprising quartz, feldspar, and other minerals.
Quartz offers a consistent appearance, high durability, and resistance to scratches, stains, and heat. It is non-porous, low-maintenance, and resistant to staining. Granite exhibits natural variations and requires periodic sealing to prevent staining.
Quartz is more heat resistant, and while granite is generally less expensive, high-end options exist. Both require professional installation.
Quartz has a more eco-friendly manufacturing process with recycled materials and lower energy consumption compared to granite mining and processing.
Ultimately, the choice between quartz and granite countertops depends on personal preferences, budget, and specific needs. Quartz countertops offer consistent appearance, superior durability, and lower maintenance, while granite countertops provide natural beauty and may be more cost-effective for certain projects.
Quartz Vs Granite Countertops Application Show
The cost of quartz stone compared to other countertop materials
Quartz stone is generally more expensive than some countertop materials like laminate and solid surface, but less expensive than natural stone materials like granite and marble. The cost of quartz stone can vary depending on factors such as the manufacturer, thickness, color, and pattern.
Laminate countertops are the least expensive option. Solid surface countertops are slightly more expensive. In comparison, the cost of quartz stone countertops typically at a mid-range option.
Natural stone materials like granite and marble are generally more expensive than quartz stone, depending on the rarity and quality of the stone.
It's important to note that the cost of installation is not included in the above prices, and this can vary depending on the complexity of the installation and the location.
Overall, while quartz stone is a more expensive option than some other materials, it offers many benefits such as durability, low maintenance, and a wide range of color and pattern options, making it a popular choice for many homeowners.
Quartz Vs granite countertops sizes
Quartz and granite countertops come in various sizes, but there are some differences in the standard sizes and thicknesses available for each material.
Standard Sizes: Quartz countertops typically come in standard slab sizes, while granite slabs tend to be slightly smaller. This means that quartz countertops can be used for larger projects without the need for seams, while granite may require more seams to cover larger areas.
Thickness: Quartz countertops are typically available in thicknesses of 2cm, 3cm, and 4cm, while granite slabs are available in thicknesses of 2cm and 3cm. This means that quartz countertops can be thinner and lighter in weight than granite, while still offering similar durability and resistance to scratches and stains.
Customization: Both quartz and granite countertops can be cut and customized to fit specific dimensions and shapes. However, because quartz is a man-made material, it can be easier to customize to fit unique or non-standard shapes and sizes without compromising its structural integrity.
contact us with the type of finishing and treatment and let our technical department help you with your question!
Please send your message to us