Sunny Menia – Honed Limestone Tiles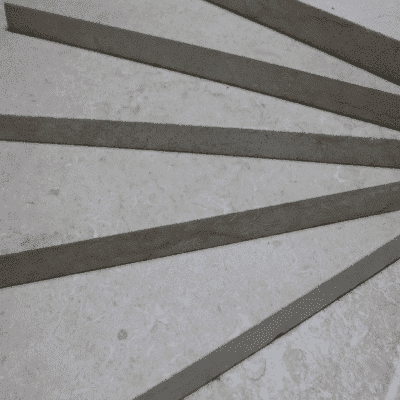 Sunny Menia Limestone Honed Specifications
| | |
| --- | --- |
| Product Name |  Egyptian Sunny Menia Limestone Floor And Wall Tiles Design |
| Item NO. | EML -M003 |
| Materials | Egyptian limestone slabs &tiles |
| Tile Size (mm) | 100×100 200×200 300×300, 600×600, 800×800,300×600, 300×900 |
| Slab Size (mm) | 2500×1400,  2800×1600 |
| Surface | Polished,  Honed, Hammered |
| Thickness (mm) | 15-50 |
| Sample | Free Materials Sample Available |
| Primary Color | Beige |
| Usage | Interior Wall And Flooring Decoration, Countertop |
Sunny Menia Limestone Honed 
Sunny Menia Limestone Honed unveils a captivating blend of timeless sophistication and natural beauty, offering a distinguished variant of the renowned Sunny Menia limestone. With its honed finish, this limestone exudes a sense of understated elegance, creating a versatile canvas for a range of design styles.
Derived from the quarries of Menia, Egypt, Sunny Menia Limestone Honed showcases the Earth's artistic craftsmanship at its finest. The honed finish enhances the stone's inherent beauty, providing a smooth and velvety touch while retaining its natural texture. The surface is meticulously honed to achieve a matte appearance, offering a subtle sheen that adds depth and sophistication to the stone. This finish creates a soft and inviting ambiance, making it an ideal choice for various interior and exterior design projects.
The soft color palette of Sunny Menia Limestone Honed features subtle variations of creams and beiges, evoking a warm and welcoming atmosphere. The honed finish accentuates the stone's natural hues, lending a sense of tranquility and harmony to any space. With its neutral tones, Sunny Menia Limestone Honed effortlessly complements different interior styles, serving as a versatile backdrop for a variety of design elements.
As flooring, Sunny Menia Limestone Honed adds a touch of timeless elegance to both residential and commercial spaces. The honed surface reflects natural and artificial light, creating a visually pleasing play of light and shadow. Its smooth texture offers a comfortable and inviting feel underfoot, while its honed matte appearance minimizes glare. Whether used in living areas, hallways, or entrance foyers, Sunny Menia Limestone Honed brings a sense of refined luxury to the floor.
When used as wall cladding, Sunny Menia Limestone Honed transforms ordinary walls into stunning focal points. The honed finish brings out the stone's natural texture, creating a visually appealing and tactile experience. The subtle sheen of the honed surface adds depth and visual interest, enhancing the overall aesthetic of the space. Whether used for accent walls, fireplace surrounds, or entire facades, Sunny Menia Limestone Honed elevates the ambiance with its timeless allure.
Sunny Menia Limestone Honed Application Show
Aside from its aesthetic appeal, Sunny Menia Limestone Honed offers durability and longevity. With proper care and maintenance, including regular cleaning and sealing, the stone retains its pristine appearance and withstands the test of time. Its natural composition ensures resistance to wear and tear, making it suitable for high-traffic areas.
In addition to its practical attributes, Sunny Menia Limestone Honed aligns with sustainable design principles. As a natural stone, it is an environmentally conscious choice, and the extraction practices adhere to industry regulations, ensuring responsible sourcing.
Design inspirations and pairings can further enhance the beauty of Sunny Menia Limestone Honed. Its versatile color palette allows it to complement a variety of materials and color schemes, making it suitable for both classic and contemporary design styles.
Please contact us for the type of finishing and treatment and our technical department will help you with your question.
Please send your message to us