Sunny Split Face Egyptian Limestone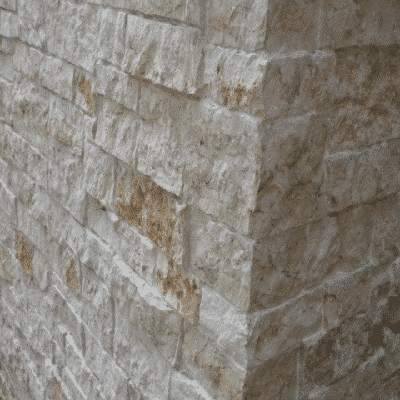 sunny split face limestone Specifications
| | |
| --- | --- |
| Product Name |  Egyptian Sunny Limestone split face Floor And Wall Tiles Design |
| Item NO. | EML -M003 |
| Materials | Egyptian limestone slabs &tiles |
| Tile Size (mm) | 100×100 200×200 300×300, 600×600, 800×800,300×600, 300×900 |
| Slab Size (mm) | 2500×1400,  2800×1600 |
| Surface | Polished,  Honed, Hammered |
| Thickness (mm) | 15-50 |
| Sample | Free Materials Sample Available |
| Primary Color | Beige |
| Usage | Interior Wall And Flooring Decoration, Countertop |
Sunny Split Face Limestone
SunnySplit Face Limestone introduces a captivating display of textured elegance, showcasing the artistry of a split face finish. With its unique surface texture and natural beauty, this limestone variety adds depth, character, and a touch of contemporary flair to any space.
Originating from the quarries of Menia, Egypt, Sunny Split Face Limestone undergoes a meticulous process to achieve its distinctive split face finish. The stone is carefully split along its natural grain, resulting in a surface that showcases irregular textures, varying depths, and a rugged appearance. This artistic technique highlights the innate beauty of the limestone, creating a visually captivating display that exudes authenticity and sophistication.
The color palette of Sunny Split Face Limestone ranges from warm beige to subtle creams, with occasional hints of honey gold color. The split face finish enhances the stone's natural hues, creating a striking interplay of light and shadow across its textured surface. Each stone presents its unique characteristics, with variations in texture, color, and veining, making Sunny Split Face Limestone a distinctive and one-of-a-kind choice for those seeking a contemporary aesthetic with a touch of natural charm.
The versatility of Sunny Split Face Limestone is evident in its applications. As a wall cladding material, it adds a sense of depth and character to both interior and exterior spaces. Whether in residential homes, commercial buildings, or feature walls, the split face finish creates a focal point that effortlessly combines modern sophistication with the raw beauty of natural stone. The interplay of light and shadow on the textured surface adds visual interest and dimension, enhancing the overall ambiance of the space.
Sunny Split Face Limestone also finds its place in outdoor designs. From façades and landscaping elements to accent walls and pool surrounds, the rugged texture and earthy tones of this limestone variety harmonize with nature, creating a seamless integration between the built environment and its surroundings. Its inherent durability and weather-resistant properties make it a suitable choice for exterior applications, capable of withstanding the test of time and the elements.
 Sunny Split Face Limestone  Application Show
In addition to its aesthetic appeal, Sunny Split Face Limestone offers durability and longevity. The natural strength of limestone, combined with the split face finish, enhances the stone's resilience, making it suitable for high-traffic areas and demanding environments. With proper care and maintenance, Sunny Split Face Limestone retains its beauty and integrity, allowing it to serve as a lasting testament to the artistry of textured elegance.
Embrace the artistry of Sunny Split Face Limestone by incorporating it into your design inspirations. Its unique texture and contemporary appeal can be complemented by various design elements, such as sleek metal accents, minimalist furnishings, or bold statement pieces. This combination creates a harmonious visual composition that celebrates the interplay between natural textures and modern aesthetics.
Please contact us for the type of finishing and treatment and our technical department will help you with your question.
Please send your message to us