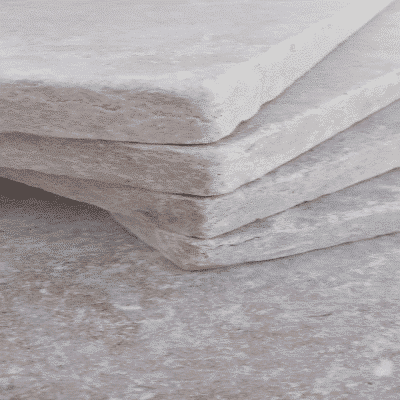 Triesta Tumbled Egyptian Marble Specifications
| | |
| --- | --- |
| Product Name | Egyptian Triesta tumbled Marble Floor And Wall Tiles Design |
| Item NO. | EML -M001 |
| Materials | Egyptian marble slabs &tiles |
| Tile Size (mm) | 100×100 200×200 300×300, 600×600, 800×800,300×600, 300×900 |
| Slab Size (mm) | 2500×1400,  2800×1600 |
| Surface | Polished,  Honed, Hammered |
| Thickness (mm) | 15-50 |
| Sample |  Materials Sample Available |
| Primary Color | Beige |
| Usage | Interior Wall And Flooring Decoration, Countertop |
Triesta Tumbled Egyptian Marble
Egyptian marble is a type of natural stone that has been used for centuries in construction and decorative applications. It is quarried from various locations in Egypt, including the Sinai Peninsula, Aswan, and the Red Sea coast. Egyptian marble is known for its unique patterns and colors, which range from creamy beige to dark brown and black. It is a durable and hardwearing material that can be polished to a high shine, making it ideal for use in flooring, countertops, and other decorative features. Some of the most famous examples of Egyptian marble include the grey white veined Melly grey and the beige, creamy Galala marble.
Egyptian Triesta marble is a type of natural stone that is quarried from the Sinai Peninsula in Egypt. It is a high-quality marble that is characterized by its pearl-like appearance, with a white or cream-colored base and subtle veining and patterns in shades of gray and beige. Egyptian Triesta marble is known for its elegance and versatility, and it is a popular choice for a wide range of applications, including flooring, wall cladding, countertops, and decorative features. It is a durable and hardwearing material that can withstand heavy use and is easy to maintain, making it an ideal choice for both residential and commercial projects.
Triesta Tumbled Marble Application Show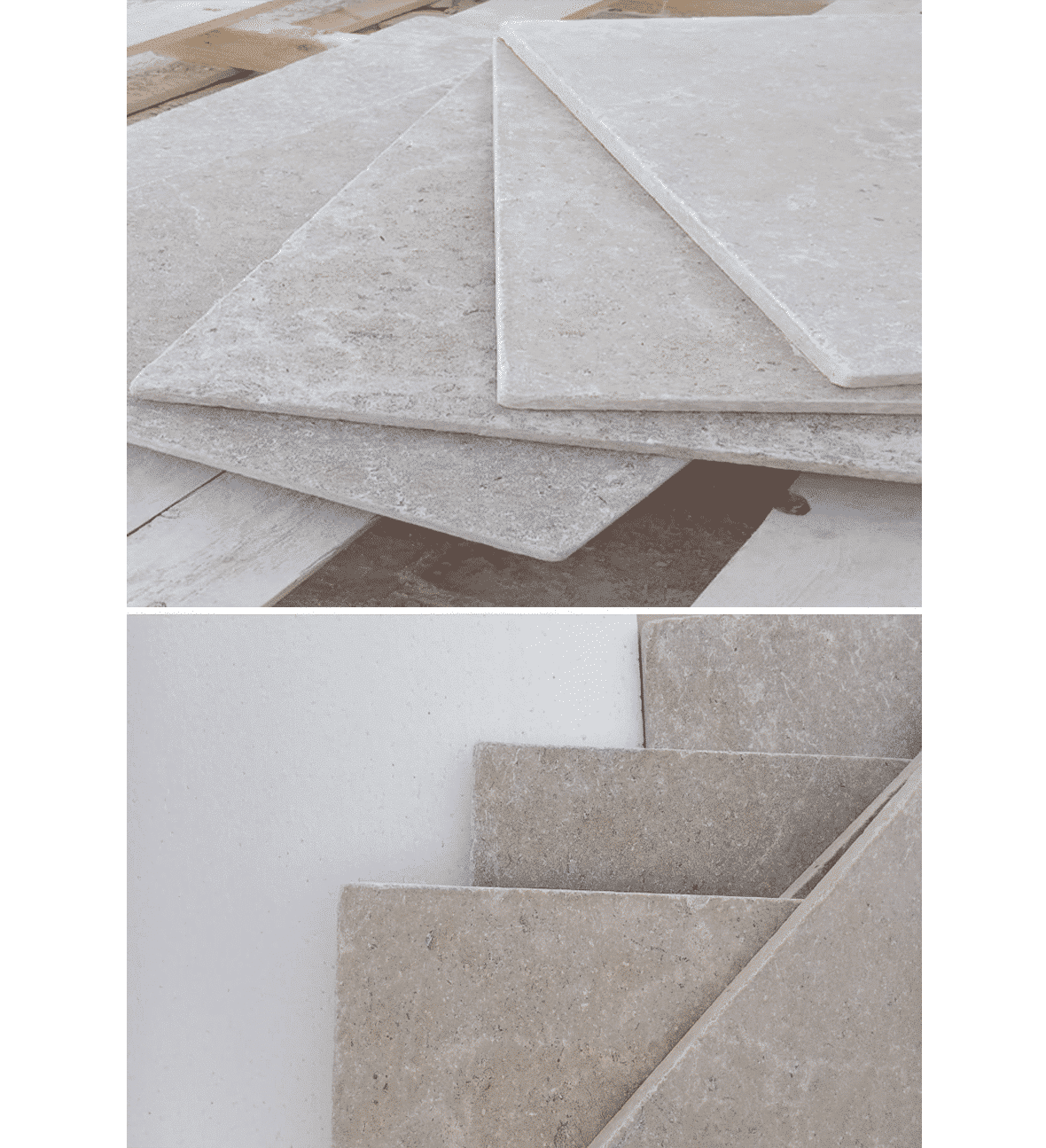 Egyptian Triesta marble with a tumbled finish is a popular choice for those seeking a more rustic or aged look for their natural stone surfaces. The tumbled finish is achieved by tumbling the marble tiles or slabs in a machine with abrasive materials, giving the surface a rough and worn appearance. This process also smooths out any sharp edges or corners, creating a softer and more organic look.
The Triesta tumbled finish can enhance the natural beauty of the stone, giving it a unique and individual character. The finish brings out the natural veining and patterns in the marble, creating a more textured and varied appearance.
Triesta tumbled marble is a popular choice for flooring, as the finish creates a non-slip surface that is ideal for high-traffic areas. It is also a good choice for outdoor applications such as patios, as the rough finish provides a good grip even when wet. The finish can also be used for wall cladding, adding a touch of rustic charm to interior or exterior walls.
It is worth noting that the tumbled finish can make the surface of the marble more porous, which can make it more susceptible to staining and etching. To prevent this, it is important to seal the surface of the marble before use and to clean up any spills or stains immediately with regular maintenance.
We provide tiles, slabs, and blocks in various sizes including:
large opus pattern

small opus pattern

900 x 600 mm

600 * free length
Please contact us for the type of finishing and ask for your free sample!
Please send your message to us