Dark Verdi Gazal – Granite Egypt
Dark Verdi Gazal Granite Specifications
| | |
| --- | --- |
| Product Name |  Egyptian Dark Verdi Gazal Granite Floor And Wall Tiles Design |
| Item NO. | EML -M003 |
| Materials | Egyptian granite slabs &tiles |
| Tile Size (mm) | 100×100 200×200 300×300, 600×600, 800×800,300×600, 300×900 |
| Slab Size (mm) | 2500×1400,  2800×1600 |
| Surface | Polished,  Honed, Hammered |
| Thickness (mm) | 15-50 |
| Sample | Materials Sample Available |
| Primary Color | Green |
| Usage | Interior Wall And Flooring Decoration, Countertop |
Dark Verdi Gazal – Egyptian Granite
EML offers you the best types of Egyptian granite. Dark Verdi Gazal is a remarkable granite variety known for its rich, deep green hue, which exudes a sense of sophistication and elegance. Quarried in Egypt, this granite possesses exceptional strength and durability, making it an ideal choice for a wide range of applications in both residential and commercial projects.
Whether you're envisioning stunning countertops, kitchen islands, or bar tops, Dark Verdi Gazal brings a touch of natural beauty that enhances any space. Its unique green color adds a sense of depth and character to interior flooring, while its remarkable resilience makes it perfect for exterior flooring and paving projects.
With its versatility, Dark Verdi Gazal can be utilized in various architectural elements, including walls, stairways, and ornamental stone pieces. Its striking appearance also makes it a popular choice for creating eye-catching mosaics, fountains, and sinks that become focal points in any design.
Moreover, Dark Verdi Gazal granite is a superb choice for enhancing outdoor spaces such as swimming pool areas, as it effortlessly complements the natural surroundings while offering exceptional durability against weather elements.
At EML, we understand the importance of quality and craftsmanship. Our Dark Verdi Gazal granite is meticulously selected and processed to meet the highest standards, ensuring that you receive a product that exceeds your expectations. With its timeless beauty and impressive versatility, Dark Verdi Gazal is sure to elevate your project to new heights.
Darl Verdi Gazal Application Show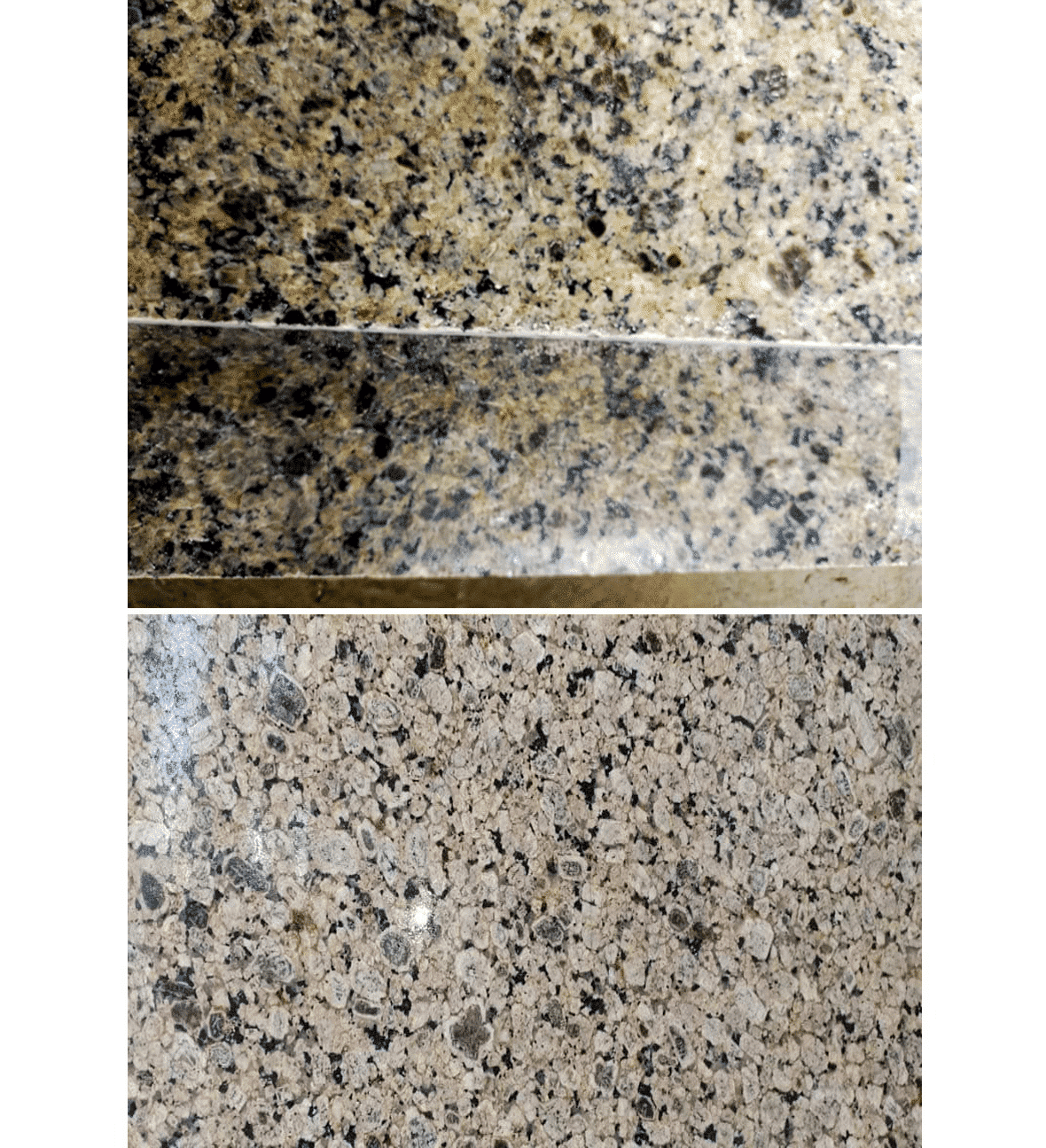 Egyptian Granite will add more positivity to your home
The term "granite" is derived from the Latin word "granum," which means coarse grain, referring to its texture. It is the second hardest natural material, surpassed only by diamond. Granite is an igneous rock with visible grains and a light color. It exhibits resistance to abrasion, weight-bearing capabilities, weathering resistance, and the ability to be polished to a brilliant shine. This rock forms through slow crystallization of magma beneath the Earth's surface. Its durability, strength, and absence of internal structures have made it a favored building material throughout history. In modern times, granite is highly sought after for luxurious homes and businesses, valued for its timeless beauty and unparalleled elegance.
Despite its potential age of up to 300 million years, granite is considered the oldest igneous rock on Earth, known as a "plutonic" rock formed deep underground. Granite holds a significant presence in the Earth's continental crust and has been utilized in construction since ancient Egyptian times. These exceptional qualities make granite slabs perfect for applications such as stair treads, outdoor pavements, and kitchen countertops.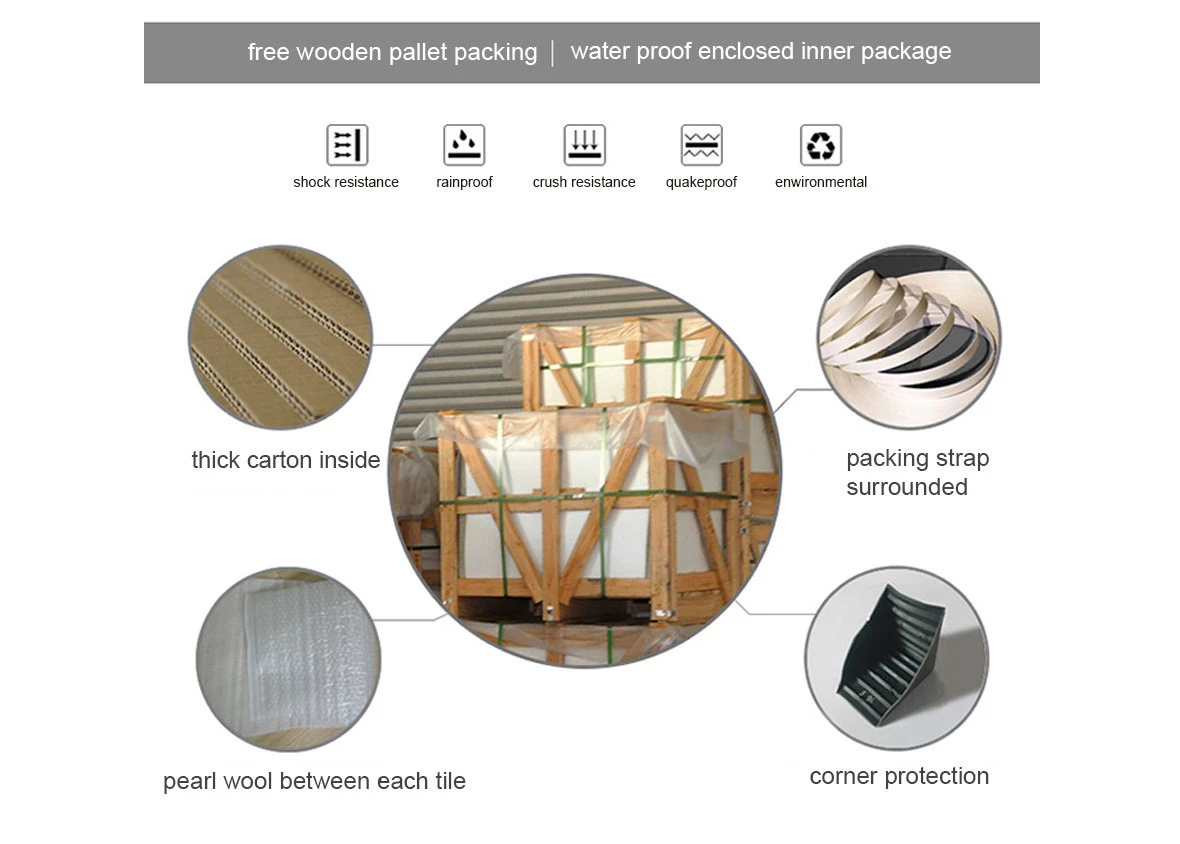 Please send your message to us