Ramadi ElSherka Granite Specifications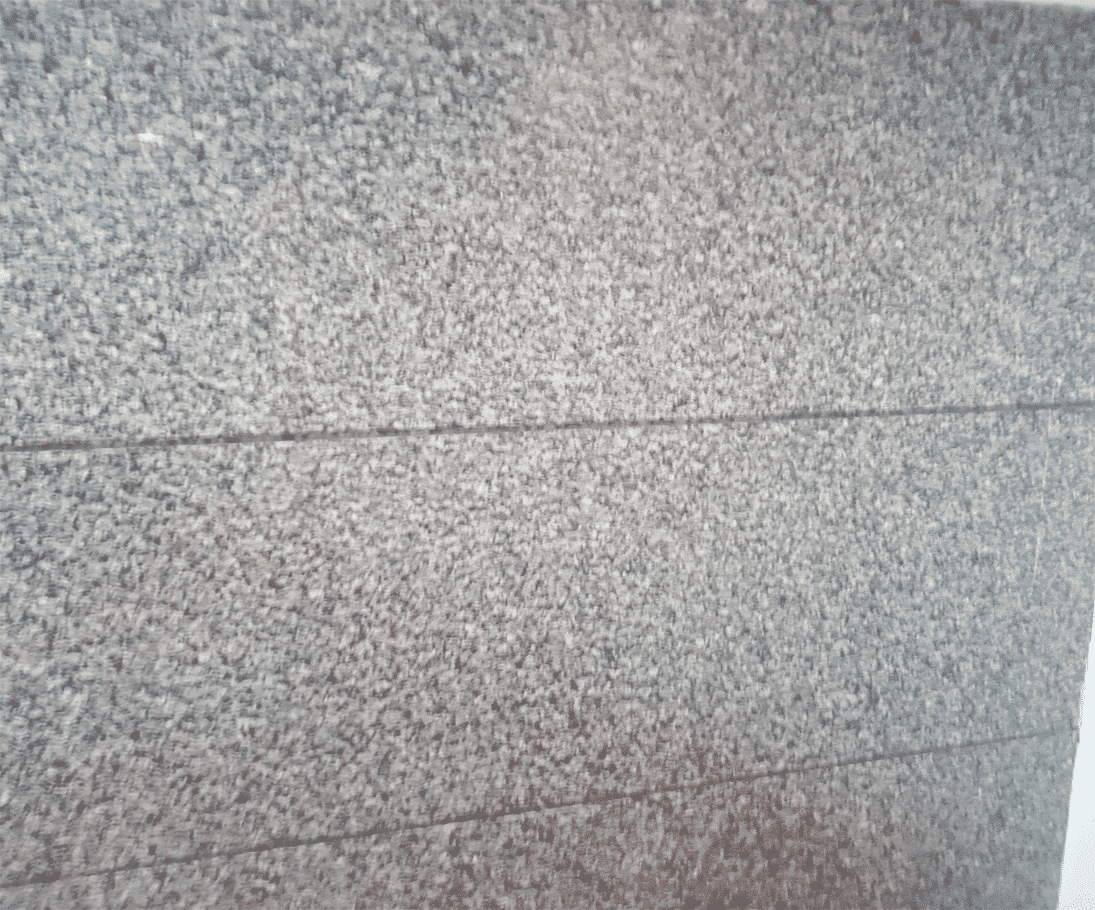 | | |
| --- | --- |
| Product Name |  Egyptian Ramadi ElSherka Granite Floor And Wall Tiles Design |
| Item NO. | EML -M0011 |
| Materials | Egyptian granite slabs &tiles |
| Tile Size (mm) | 100×100 200×200 300×300, 600×600, 800×800,300×600, 300×900 |
| Slab Size (mm) | 2500×1400,  2800×1600 |
| Surface | Polished,  Honed, Hammered |
| Thickness (mm) | 15-50 |
| Sample | Materials Sample Available |
| Primary Color | Grey |
| Usage | Interior Wall And Flooring Decoration, Countertop |
Ramadi ElSherka – Egyptian Granite
EML offers you the best types of Egyptian granite. Ramadi ElSherka is a stunning grey-colored Egyptian granite that is popular for its durability and versatility. It is an ideal choice for a wide range of projects, including countertops, flooring, and paving. This natural stone boasts a unique blend of beauty and strength that makes it a top pick for both residential and commercial applications.
One of the most prominent features of Ramadi ElSherka granite is its unique grey color. This color ranges from light to dark grey with some occasional white or black speckles. Its neutral tone makes it a versatile option that complements many different design schemes, from modern to traditional.
Ramadi ElSherka granite is known for its exceptional durability. This granite stone is extremely hard and scratch-resistant, which makes it an ideal choice for countertops and high-traffic areas. Additionally, its resistance to heat and cold makes it an excellent option for outdoor projects like granite paving slabs.
When it comes to its use in countertops, Ramadi ElSherka granite is a popular choice due to its durability and low maintenance. It is easy to clean and requires minimal upkeep, making it an excellent investment for homeowners and businesses alike.
The high-quality of Ramadi ElSherka granite is due to its origin. Egyptian granite has a reputation for its strength and longevity, making it a popular choice for construction and decorative applications. Additionally, it is easy to source locally, which means it is an affordable option for many.
In conclusion, Ramadi ElSherka granite is a beautiful and durable natural stone that is well-suited for a wide range of applications. Its unique grey color, durability, and low maintenance make it an excellent choice for countertops, flooring, and outdoor projects like granite paving slabs. Its popularity is due to the high-quality of Egyptian granite and its versatility. If you are looking for a natural stone that can stand the test of time, Ramadi ElSherka granite is an excellent option to consider.
Ramadi ElSherka Application Show
The Latin term "granum," which denotes a coarse grain, is essentially where the name "granite" originates. They believed that the stone's coarse-grained texture was the reason for its special designation.
Granite is, in a subtle way, second to diamond in terms of hardness among natural materials.
Granite is a light-colored igneous rock with grains large enough to literally be seen with the unaided eye, or so they generally believed. Granite is hard enough to resist abrasion, sort of strong enough to literally bear significant weight, inert enough to actually resist weathering, and it accepts a brilliant actually polish.
It truly develops from the slow crystallization of magma beneath the surface of the Earth. In a subtle sense, granite in particular is usually always large, hard, and tough (i.e., lacking any internal structures). These characteristics have made granite a common building stone throughout human history. Because of its timeless beauty and the fact that no synthetic material is now able to match its elegance and performance, it has effectively become the material of choice for today's luxury houses and businesses.
Even though it is thought to have been produced subtly as long as 300 million years ago, granite is considered to be the oldest igneous rock in the planet.
Granite is also referred to as a "plutonic" rock, which means that it forms somewhat deeply and attractively underground. The majority of the continental crust of the planet is made up of granite, which is a considerable amount. Granite has been applied in building from the time of the Ancient Egyptians, which is normally highly significant.
These characteristics made granite slabs the most ideal slabs for stair treads, outdoor pavement, and kitchen counters.
Please send your message to us